Lift with your body. Lift with your mind.
Paolo coaching Powerlifting
About POWERLIFTING aka POWERLIFTEN
When I tell people that we're kicking off our newest training program: Powerlifting, I sometimes get the question, "So, like, you get on stage in a bikini?"
Oh, goodness no. And that "goodness no" isn't meant to imply that powerlifters are in any way superior to figure competitors — it's just not our thing, and the visual of the mix-up makes me laugh.
It might seem like there is a clear line dividing powerlifters and figure competitors: Powerlifters train for strength and figure competitors train for aesthetics. Right? Ehhh, not exactly.
I get it: It's easy to get caught up in the superhero mentality of lifting super-heavy weights. A great powerlifting program, however, also includes high-volume lighter weights, in both the main lifts and accessory lifts that support the main lifts.

Powerlifting, once you dive in, is gripping. It's more than a workout—it's training for a specific, and refreshingly simple, purpose: to improve the most you can lift in the squat, bench press, and deadlift. 
It's a sport that welcomes lifters of all shapes, ages, and levels of experience, and you can spend years growing within the sport if you discover you love it. (But you have to give it a try first!).
Let's clear the chalk-filled air about something: Many people new to the sport of Powerlifting are intimidated by the proposition. Sometimes the intimidation is mindset-based and directly confronts whatever emotional roadblock a client feels is holding them back.
But sometimes it's as simple as a lack of information. Any sports playing field can look daunting if you don't know exactly what you're getting into. 
The more information you have about a given endeavor in advance, the more informed your decision will be to say yes to participating, even if it's something you've never done before. For now, let's dive into answering questions and clarifying what exactly is involved in training for and competing in powerlifting.
1. WHO CAN COMPETE IN POWERLIFTING?
Anyone who can perform a squat to just below parallel, a bench press to the chest, and a deadlift can compete in powerlifting!  Powerlifting meets are organized by gender, weight class, and age.
Age groups, although dependent on the rules of the individual federations, are usually divided into Open, Teen, Junior, and Masters classes. 
 Open: 14 years of age and up

 Teen: 14 to 18 years

 Junior: 19 to 23 years

 Masters: 40 years and older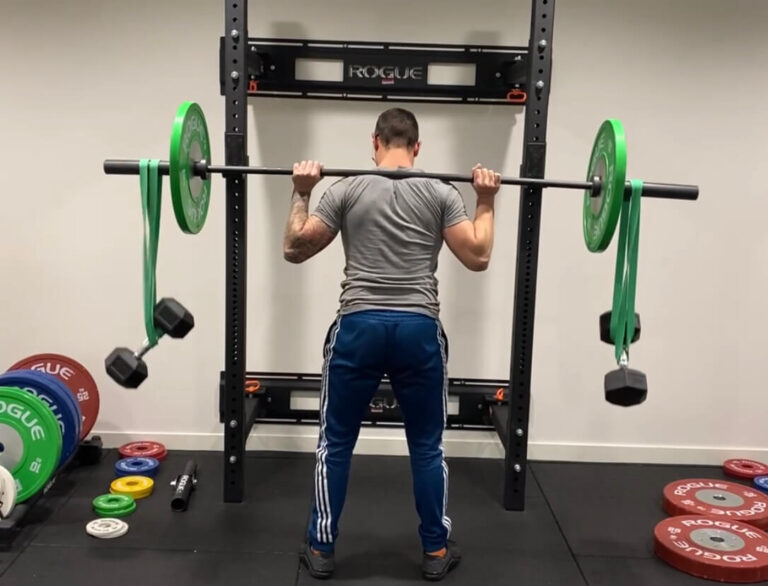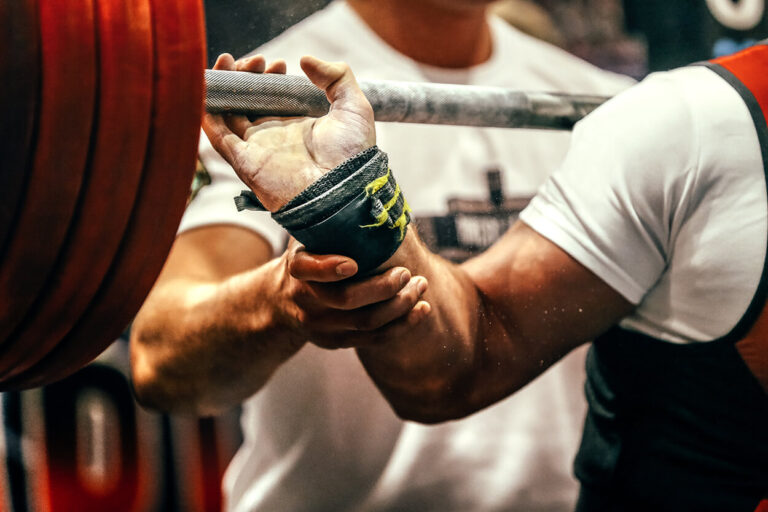 2. HOW STRONG DO YOU NEED TO BE TO COMPETE IN POWERLIFTING?
The absolute minimum amount of weight a competitor needs to be strong enough to lift in a powerlifting meet is probably less than you think: An empty bar and collars. So, 25 kilograms is the minimum weight.
3. HOW DOES PLACING WORK?
There are different weight classes you compete within, yet even within those, body weight is factored into the formula used for overall scoring, called the Wilks Coefficient. For instance, if a 70-kilogram woman and a 71-kilogram woman (both competing in the same 76-kilogram class) BOTH deadlift 140-kilograms, the 70-kilogram woman will receive a slightly higher score than the 71-kilogram woman for that lift.
Powerlifting is a strength sport that has one goal: to see what you're capable of lifting. When preceded by a smart training program, testing your strength is an invigorating experience. If this sort of endeavor has snagged your interest, we'd love to have you join our team.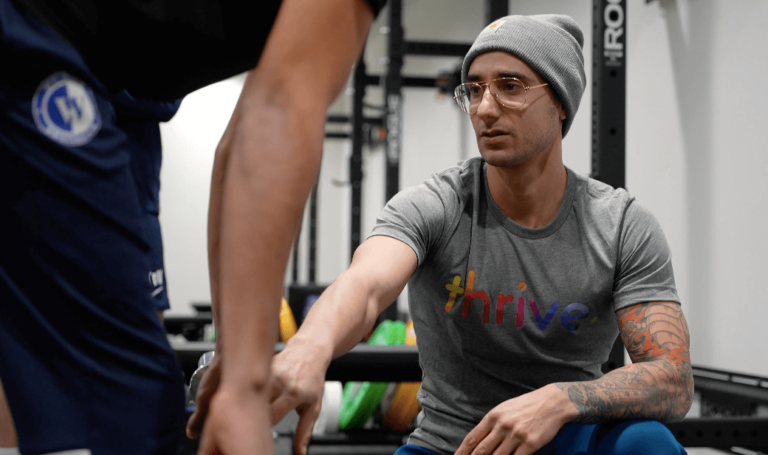 Paolo coaching Powerlifting
Powerlifting when done with proper technique and followed by a coach drives your risk of an injury down to zero. Approaching it by yourself can be dangerous if you are uneducated and fail to follow the key points.
A proper coach will drive your body to the right mechanics and muscular activation. It is too easy to compensate with other muscles in order to lift more weight, but this is not what we want, our goal is to make every muscle work properly. 
When you begin, the first step is to forget about the weights and focus on technique. Only after a solid form and muscle memory are established, is it possible to work with bigger weights.  
A proper coach will also create a specialized training program and determine where your limitations originate. Are you moving up too quickly in weights while using a poor technique? Is there a mechanical impingement stalling your progression? 
5. DO YOU HAVE TO JOIN A TEAM OR CAN YOU LIFT ALONE?
You don't, of course, have to train with anyone else, but having a training buddy or buddies can help keep you accountable to your program and introduce a belly-laughing amount of fun to the experience. 
You also don't, of course, have to train to compete in competitions. If you want to train with like-minded folk and are looking for a sense of team, we'd love to have you join our gym.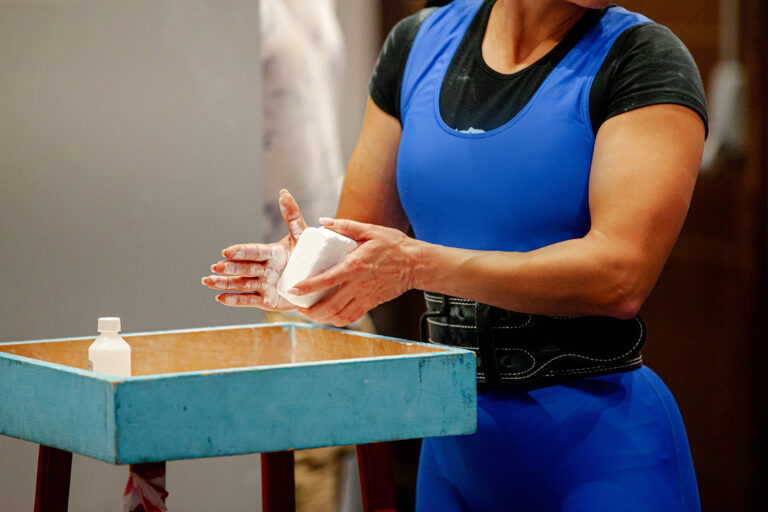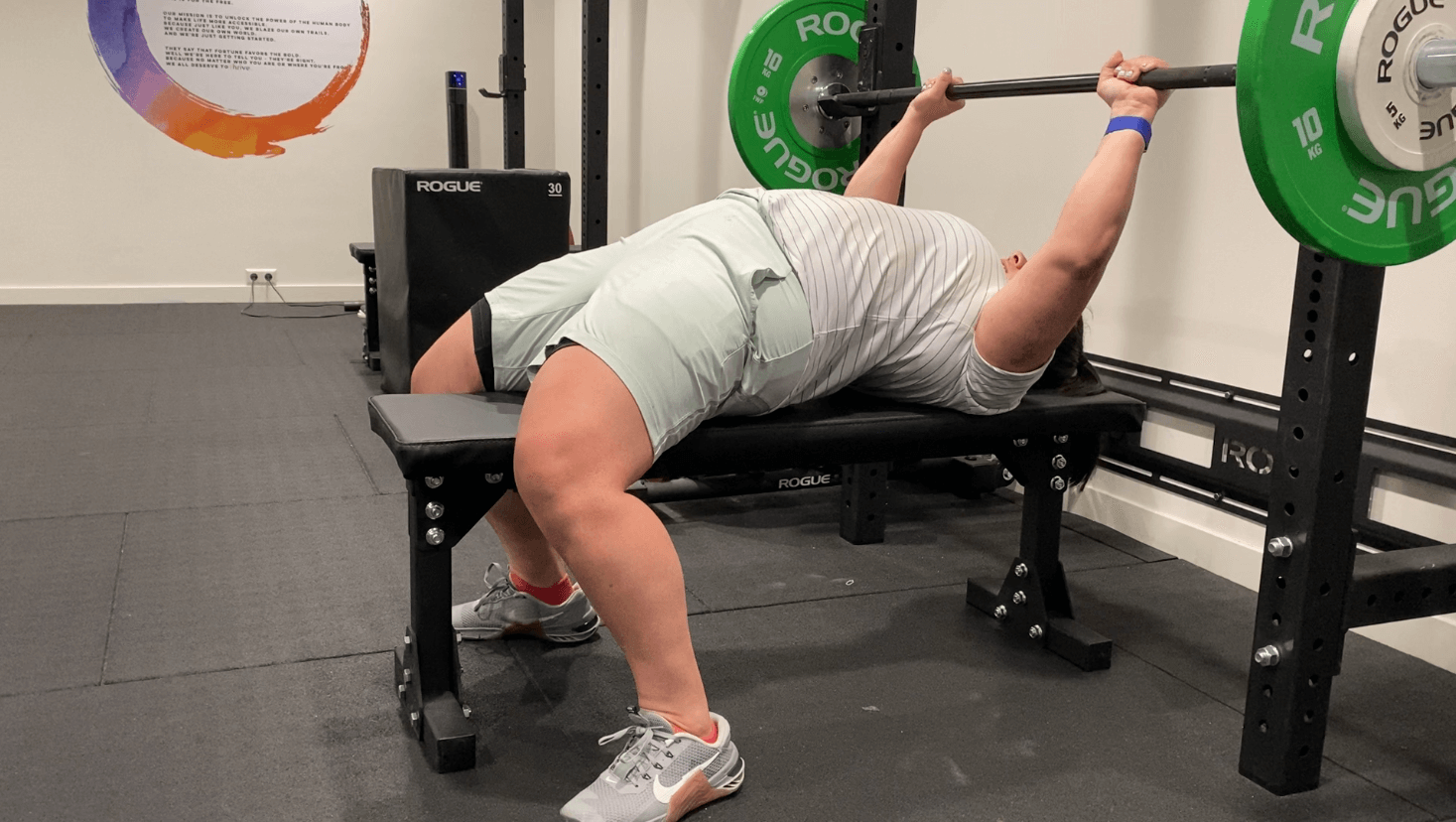 6. THRIVE'S POWERLIFTING PROGRAM
Our gym consists of people from all of Amsterdam and beyond. No matter who you are or how you train, we value kindness, respect, and equality.
Powerlifting Training at Thrive Movement:
1-hour class (Powerlifting A and Powerlifting B)
You learn all basic powerlifting techniques
You will train the main lifts and accessory lifts that support the main lifts
Every 6 weeks we will have a powerlifting competition
If you love to lift weights but aren't powerlifting yet, I'm inviting you to give it a shot.
Trouble finding times that suit your schedule, give us call & we'll see what we can do.