Kate was born and raised in the USA. She received her Bachelor's degree in Exercise Science from the University of Northern Iowa and her Doctor of Chiropractic degree from Life University in Marietta, Georgia. She has extensive postgraduate studies in Childhood Neurological Behavioral Developmental Disorders, Lumbar Disc Derangements (such as Hernia's, Disc Bulges, Stenosis, Sciatica, etc.), and is currently working towards her Masters in Functional Neurology with the Carrick Institute.
Kate was a member of the 2006 USA Rugby World Cup Team. To achieve such world-class physical performance, it takes more than just talent. To reach such heights, high performers need an expert team of trainers, chiropractors, physio's, sports psychologists, nutritionists and coaches who program or influence our every waking hour (and even our non-waking hours).
With not only her educational background but also her high-level fitness science and training methodology she experienced as a professional athlete, Kate has an unparalleled advantage when working with patients. You simply won't find this at your local 24-Hour Gym or nearest chiropractor. She understands that when you are exposed to a better support system (that includes your chiropractor, physio, trainer and coaches) and you are motivated to move forward with your corrective plan of attack, everything is possible.
Kate has lived in the Netherlands since 2009 and is married with three lovely children. When she is not in the office she can be spotted tackling playgrounds, working on her own physical training and exploring the Netherlands. Kate is a registered member of the NCA and SCN chiropractic associations.
Camille was born and raised in Adelaide, Australia and graduated from RMIT University in Melbourne. She has a special interest in women's care, particularly in the areas of pregnancy and adolescence, where she has completed extra studies. Camille has extensive experience in treating pregnancy conditions such as low back pain, pelvic instability, pelvic girdle pain, sciatica, and pubic symphysis pain. She is also passionate about infant wellbeing and has further education working with conditions such as infant colic, excessive crying, sleep issues, postural changes and infant spinal conditions. Having played football her whole life, Camille understands the value of chiropractic care in injury healing and rehabilitation, as well as improving function and ability for the long term. She believes that a strong spine and balanced, regulated nervous system are vital for optimal health and well-being.

Camille has been in the Netherlands since 2019 and loves everything it has to offer. When she is not working she can be found playing football, exploring nature or competing in Agility trials with her dog Ollie. Camille is a member of the DCF and SCN chiropractic associations..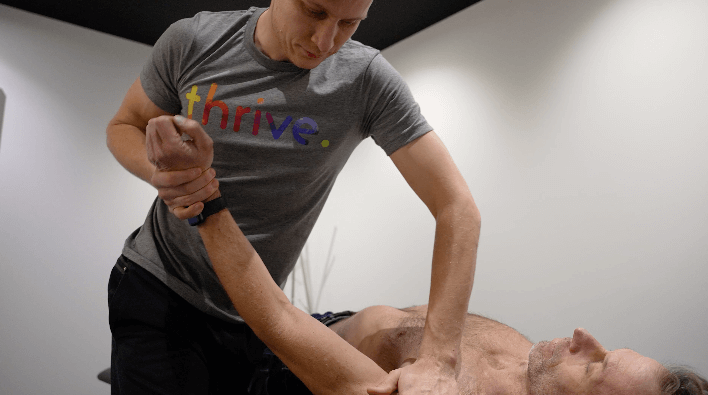 Our physiotherapists utilize a holistic approach and understand that everything is connected. They understand that the human body is complex and to achieve full correction, collaboration is needed to get to the root of your problem. This type of expertise requires physiotherapists that are not only highly educated but expert therapists that can "apply" their knowledge and skills.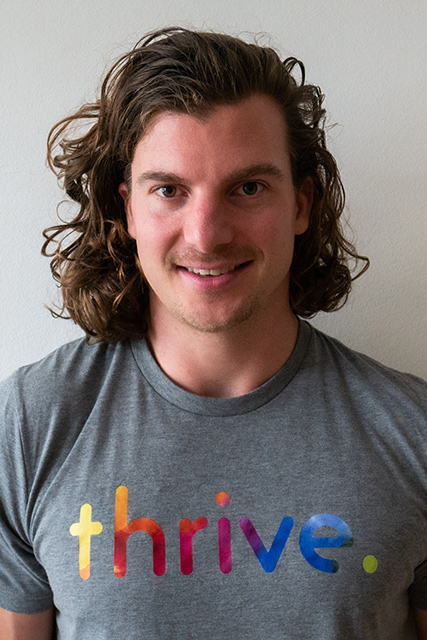 Strength & Conditioning Coach
Personal Trainer
I'm a certified PT, Olympic Weightlifting, Conditioning & Crossfit Coach. After coaching and training in Aukland, New Zealand for the last 2.5 years I am back in Amsterdam!
My goal is to help people become strong and resilient humans & athletes.
I see a lot of people train without intention, forgetting to harvest their "low-hanging fruit". They get inferior training results and lose motivation in the process. This is often a result of a lack of information/education, simply "Not knowing what to do". I constantly aim to educate my athletes on how to become better, train better, and identify weaknesses.
Because everybody is different, and sometimes life throws a little curveball, training needs to be adaptable. I place a lot of emphasis on frequent (re)evaluation, feedback and analysis of the training. This way my trainees are actively involved – generating better results. Additionally, having some ownership over your development just makes it way more fun. And in the end, that might be the single most important thing: just have fun!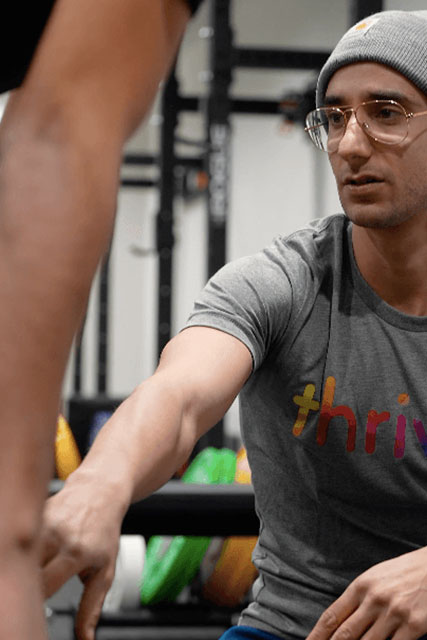 Strength & Conditioning Coach Powerlifting Coach Personal Trainer
Paolo is a Strength & Conditioning coach at Thrive Movement Gym. He was coached by the 1st powerlifter in Holland at The Strength Academy and received his Powerlifting Coach Certificate in 2018 at the K.N.K.F. – the Dutch Royal Powerlifting Federation associated with IPF International Powerlifting Federation.
Paolo was an "Athlete for Reverse Movement Performance" competitor, but had to stop training due to a shoulder surgery, but thanks to strength training he has been able to come back and compete.
"I've always been fascinated by human mechanics and highly influenced by Squat University and Project Invictus. I think that the base of a perfect human being is a perfect human mechanic and that is the goal to achieve with every athlete."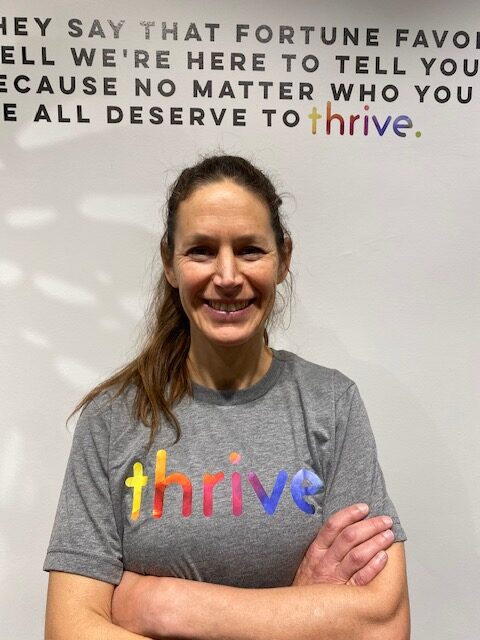 FUNCTIONAL TRAINING
MOBILITY
Pregnancy & Postpartum
Kim coaches people through Functional Training, Pre- and Postnatal Training, and Mobility. Her motto is: "moving is good but moving well is better". The body achieves what the mind believes by training consistently, good nutrition, and a good night's sleep. Age shouldn't be an excuse for physical goals.
Kim is an avid surfer and rock climber. She used to climb at a high level and participated in competitions. After an almost drowning accident, while surfing, she became very fearful. This led her to in-depth research about the complexity of the brain and how to get a grip on it. Because of this, Kim is also a Surf Performance Coach. She trains surfers and helps them overcome fear and to be comfortable underwater through breathing techniques.
Kim is married and is a proud mom of a beautiful son. In her private time, you will find her in the ocean, in the climbing gym, training, or spending quality time with her family. She is an orthomolecular therapist in training.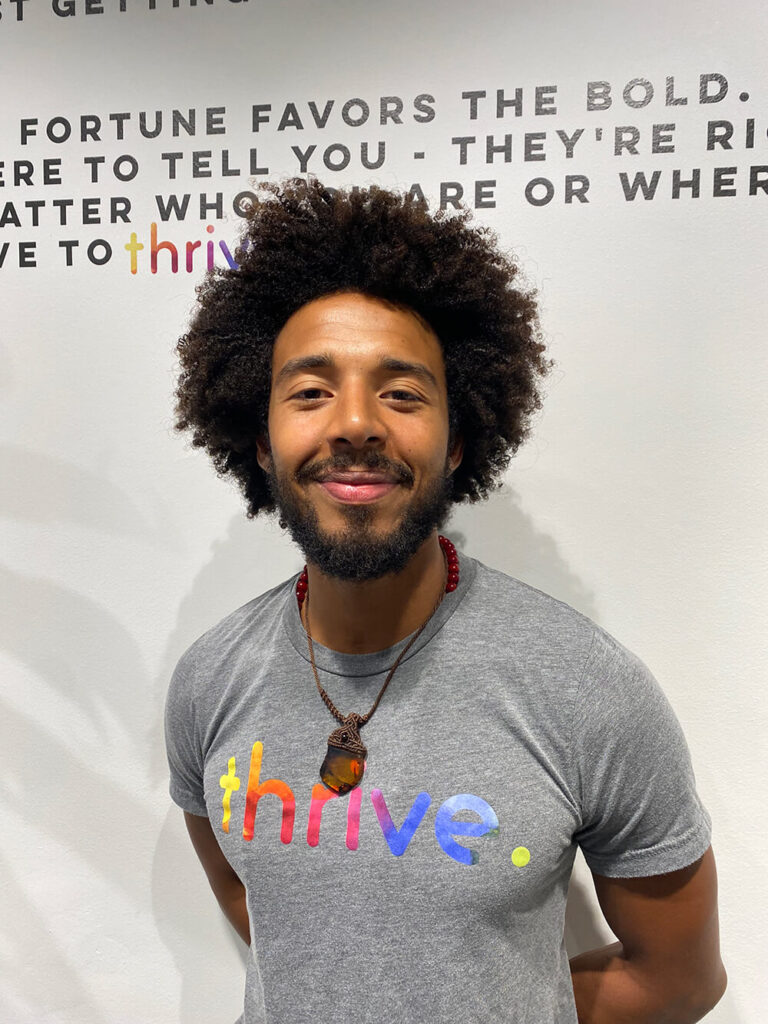 Massage Therapist
Personal Trainer
Yoga Docent
Kuda has 10+ years of experience in yoga teaching and creative bodyweight training. On top of that, Kuda is a massage therapist with extraordinarily gifted hands. A true body and soul worker, inspired by the love for life.

Kuda has developed his life philosophy over many years of conscious body work. As he observed, our physical body has an intelligence of its own, the 'Gaia force' intelligence. For our mind, body, and soul to flow in harmony, the Gaia force must be moving freely. Kuda developed his own method that shows everybody how to connect with this force in its own authentic way.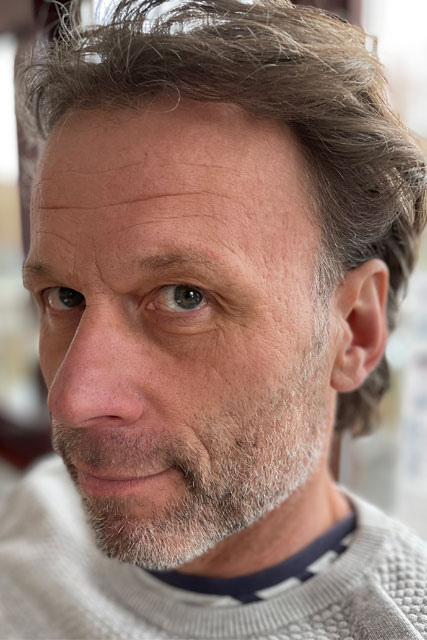 Edwin has lived almost his entire life in Amsterdam and the surrounding area, and is the father of 3 young children. In recent years, he has called a beautiful houseboat on one of the canals his home.
Edwin is an MSc in Chemistry, Orthomolecular Nutrition Coach, and Intermittent Living Coach. He is also training to become a PNI Therapist (Psycho Neuroimmunology).
At Thrive, Edwin provides nutritional advice & lifestyle advice based on the Intermittent living concept. To measure your health, he performs various health checks and you can have blood tests taken. One of them is the EMB Test (Energetic Morphological Blood Test) which allows you to see what extent certain substances are present or absent in your body.
Are you tired? Do you suffer from intestinal complaints, migraines, skin complaints such as acne or have you been dealing with (vague) complaints for a long time but you do not know where this comes from? Or maybe you are just curious about the status of your vitamins and minerals.
The EMB blood test can offer a solution. If the test shows that there are deficiencies, you can make up for the deficiencies by adjusting the diet. Learn more about Thrive. Nutrition & Lifestyle >>